Samsung Signage in Hyderabad contact us 8885592771
As more businesses turn to LED signage to distinguish themselves in crowded settings, Samsung's XAF Series displays bring the power and impact of LED outdoors. The XAF Series displays are engineered to deliver essential business content to external audiences regardless of surrounding environmental or lighting conditions, and are durably designed to perform over extended periods of use. The result is an all-encompassing outdoor signage solution that helps businesses achieve their goals and broaden their exposure without incurring substantial costs.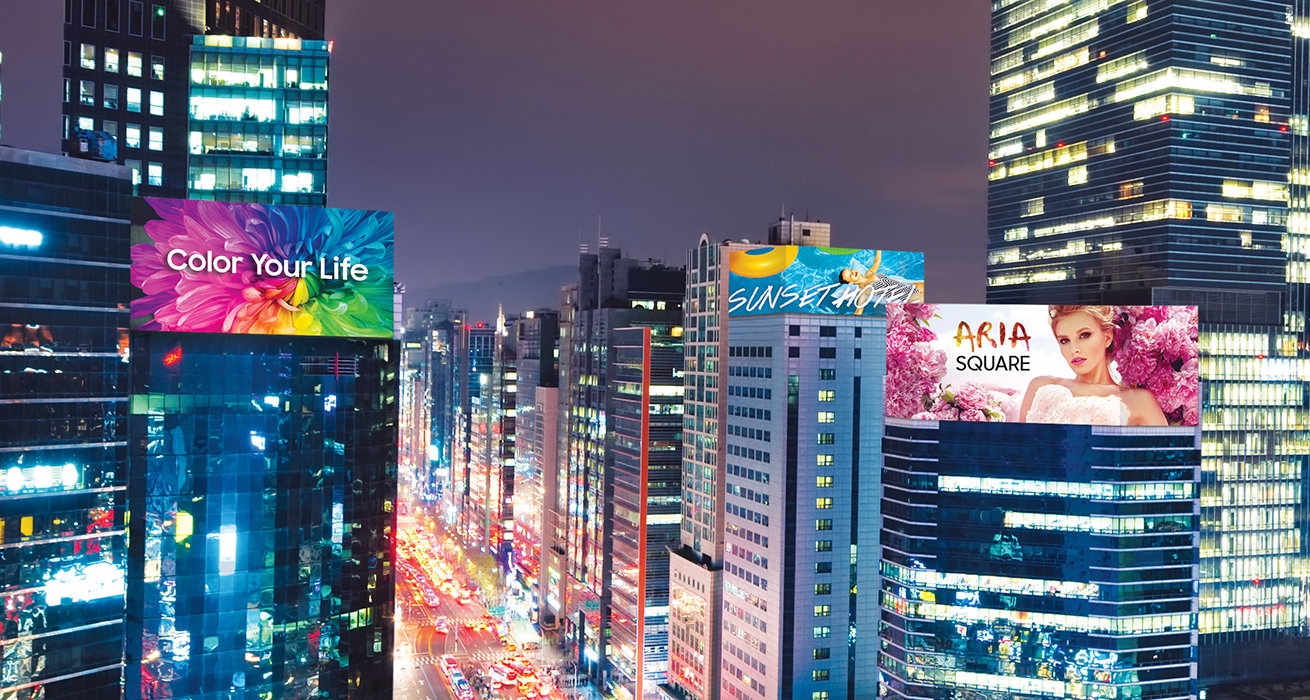 A DURABLE AND RELIABLE OUTDOOR ALTERNATIVE
Rigorous environmental testing validates the XAF Series' ability to withstand exposure to a variety of natural and unintentional scenarios. This includes exposure to high-temperature, high-humidity and salt spray corrosion chambers that mirror wide-ranging weather conditions, package vibration and drop testing to enhance stability during shipping. Additionally, a reinforced design, including corrosion-proof painting and anti-UV, deformation-proof housing, extends the XAF Series' shelf life.
Contact us @ 8885592771